Christopher Warwick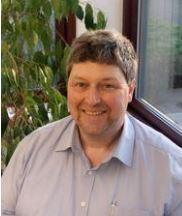 Treasurer
Chris came to be interested in the committee through volunteering in the community Garden, and then ( finally!) taking out a membership share in the Association. He is particularly interested in the environment in the Calvay area, and in providing for as wide range of tenants as possible.
His interests are in Genealogy and family history and he reads a fair bit he also enjoys writing a little. He is a late convert to green issues and likes to try his best to care for the environment, hoping to make a difference in Calvay for future generations.
Chris was elected as the Association's Treasurer in September 2020.